A Healthy New Partnership.
At Crescat Digital we feel passionately about working alongside companies that strive to make a difference. Therefore, we are extremely excited to confirm our involvement in the December 2016 launch of Elysium Healthcare.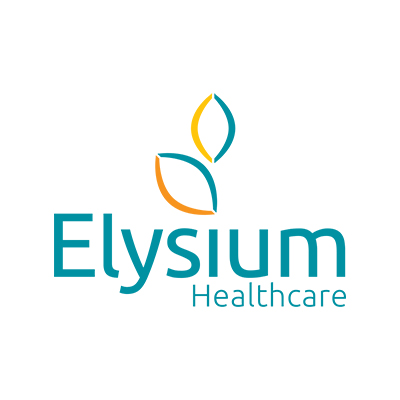 Elysium Healthcare brings together the site portfolio of two major healthcare industry leaders; Partnerships in Care and The Priory Group.  At the core of the group is over 30 years' experience in specialist care, safeguarding individualised patient rehabilitation and providing a stable route to recovery. 
Our involvement in this project saw us tasked with creating two websites that will act as the main hub for Elysium's stakeholders. The first providing patients and their family the information they require to feel confident in their caregiver's experience. The second site being an internal company intranet that will allow staff nationwide the opportunity to remain informed and part of the Elysium Healthcare network.
Building Bridges.
Working in partnership with Salsa marketing, we've utilised our expertise in web design and SEO to contribute to the branding of Elysium Healthcare, committed to delivering outstanding patient-centric care that proves effective.
The main site offers 5 main sections, each giving information on various aspects of the care processes and services Elysium offer. A fantastic feature of this project is the detailed information on the various locations within the Elysium Healthcare portfolio. This gives those that need it a site-specific understanding of what each hospital or centre can offer, as well as contact information and directions. The location pages also feature a video-tour of the hospitals, their accommodation, and outdoor surroundings. A perfect tool for people who will be benefiting from the facilities these sites provide.
This part of the website is also accessed through the careers hub. The new Elysium site streamlines the often-tedious task of finding suitable job vacancies. By creating an interactive map, accompanied by a more specific search feature, candidates will be able to bypass frustrating job sites and find the perfect vacancy without the need to trawl through endless, and seemingly generic job sites.  We have also implemented the ability to upload a CV to be filed on record for future suitable vacancies.
We felt strongly about creating a site that was user-friendly, not just in terms of site accessibility, but also by presenting content in an uncomplicated way. The web-copy is suitable for people without previous knowledge of pathways to care and treatment options. Additionally, an FAQ within the 'Patients and families' section gives further information, should it be required.
For People On The Go.
Our web design team built from a mobile-first perspective. Google's recent shift to mobile-first indexing highlights the importance of creating a good user experience on mobile.  We made the two sites to be responsive to individual user behaviour. By recognising the various ways in which users access the internet, Elysium Healthcare is optimised for mobile and desktop viewing. Further contributing to an accessible multi-platform user experience.
Available within the 'Patients and Families' section is information on how the hospitals are regulated. Not only is there a detailed explanation of how they are regulated, but also access to up-to-date reports for a selection of the hospitals.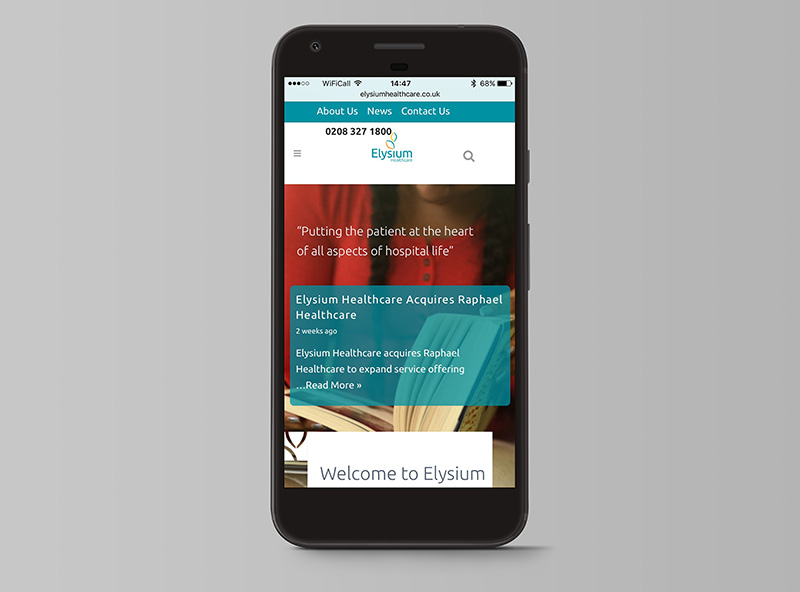 Reachable Referrals.
Elysium have made it incredibly simple to arrange admission into their care, offering a 24hr emergency referral line and a contact form to arrange a call-back for more information. These details are accessed via the 'Make a Referral' section of the site, that remains visible at all times when browsing the website. Furthermore, for those interested in the social media presence of the company, these are accessible at the top of the site.
Supporting Staff.
The internal site gives employees the ability to access contact information for Elysium management and HR departments. This creates a transparent, reachable link for staff on-site to those in the Borehamwood head office.  Currently, the main purpose of this part of the project will give employee's access to a password protected informational hub, which will also offer answers to existing staff concerns regarding the recent rebranding. In coming months, Crescat Digital will expand upon this to develop the hub into the employee go-to for company feedback, internal-contact directory and event calendar.
The important aspect of Elysium's work demanded a website that provided information in a confident, yet approachable, manner. The website has been designed to remain straightforward and allow the content to speak for itself. Whilst this is true, we wanted to give the user a streamlined journey through the various pages detailing different the parts of their healthcare services.
Searchable Sites.
We have also updated local Google listings with the new branding and contact information (should these have changed). This keeps Elysium's individual sites in line with their corporate branding, and more importantly, searchable to those seeking their services.
Long-term Relationship.
Crescat Digital will continue to work with Elysium Healthcare by maintaining and developing the new websites and their search engine visibility. We look forward to utilising our digital branding skills to solidify Elysium Healthcare's new site as a first port of call for the healthcare industry. Crescat Digital would like to congratulate Elysium Healthcare on this exciting time in their brand's future.