Whether you wish to create, optimise, or upgrade your business website, there are many benefits to working with a professional web design company – provided you choose the right one.
You'll want to work alongside a team that understands your business and its objectives. Budgets and deadlines can become barriers to smooth progress, so it's important to research agencies you're interested in working with before making a decision.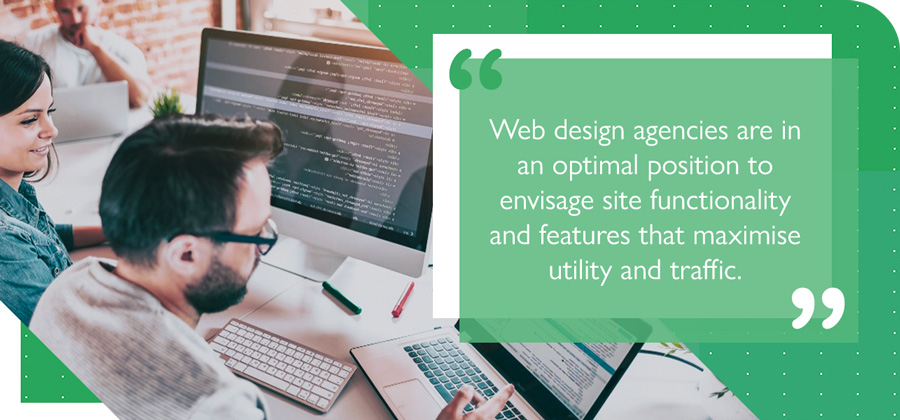 Planning for the unplanned
Before you establish a relationship with an agency, it's important to first set a scope and budget, and then set aside a fund in addition to your initial plan for unexpected developments.
Web design agencies are in an optimal position to envisage site functionality and features that maximise utility and traffic, which you may not have considered. Remember: this is not 'business as usual' – while budgetary constraints will set hard limits, try not to approach the project with too rigid of a mindset. Be aware of the potential for the plan's scale and scope to shift – often for the better.
Understand what it is you want to achieve
Having said that, knowing what you do want from your new site is a critical first step. Are you prioritising a responsive website that will increase mobile user engagement? Is your plan to maintain the website's style or completely transform the brand to appeal to a wider target audience?
Having a solid idea of what you would like to accomplish from the project will help the agency to build a strategy. It will also make it easier for you to measure the success of the agency's work.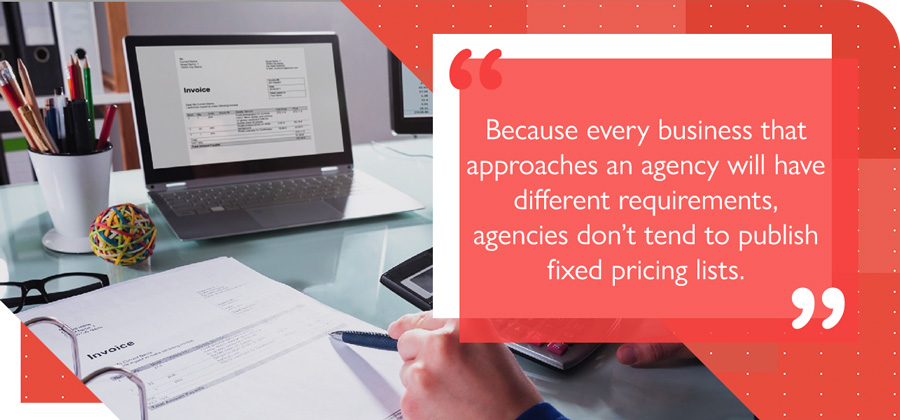 Cost estimates and services
Because every business that approaches an agency will have different requirements, agencies don't tend to publish fixed pricing lists. You'll need to get in contact with them to discuss costs.
When providing a quotation, some agencies may include project-based servicing. Others will charge an hourly or daily rate. It's important to establish achievable deadlines with the agency and discuss what will happen if there are any unexpected delays to project completion. This will help avoid surprises or additional charges along the way.
You should also seek a clear statement of the services being offered. Some agencies solely focus on web design and development. Others offer a more holistic approach, which could include SEO, content creation, PPC, and social media.
Agreeing to a strategy and pricing upfront will help avoid complications and allow you to build a relationship with your chosen agency based on trust.
Agency portfolios and recommendations
Established agencies will be able to showcase prior projects, and the results they have been responsible for producing.
Check out any case studies and available exemplar work to gauge whether their designs appear heavily templated (suggestive of inexperience and low-value work) or varied and customised according to the client's needs.
Reviews and recommendations are another useful indicator of capability. Competent agencies will include testimonials on their website. Alternatively, search the web to see what past clients have to say about them.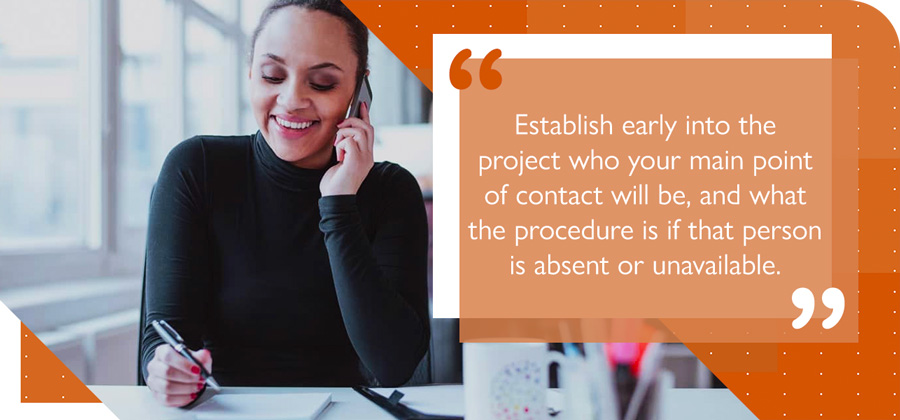 Communication and project support
Establish early into the project who your main point of contact will be, and what the procedure is if that person is absent or unavailable.
If you're struggling to make contact with an agency, or they are not communicative enough initially, chances are they are not going to suddenly change their approach further down the line.
It will also be useful to ask about ongoing support before making agreements. Once the site is live, will the agency continue to offer support or updates? Will you be able to contact them in the event of errors occurring? There are cost factors associated with ongoing website management, and it's important to know what they are, for longterm stability of your website.
The right design agency for your website
Crescat Digital is a transparent digital marketing agency that specialises in offering responsive web design services that help businesses adapt to a mobile-first priority. With a proven track record of working with organisations across a range of industries, we deliver outstanding work that gets all our clients noticed.
For more information about our services, and how we can work with you to boost your website's chances of success, get in touch with the team today.