The need for valuable content on your website cannot be understated. From boosting website traffic to generating a personality for your brand, a blog will provide the opportunity to engage your audience, leading to potential sales. But what kinds of content are likely to prove effective?
How-to guides boost trust
Sharing knowledge about a product or service will help foster confidence in your expertise, and provide a perfect opportunity to sell to your readers.
If you post a tutorial which includes supporting images, site visitors will have the chance to appreciate exactly how the product looks while in use.
Being able to demonstrate the quality of your product and how it appears or behaves will help convince the audience of its value and function, raising the chances of a successful conversion.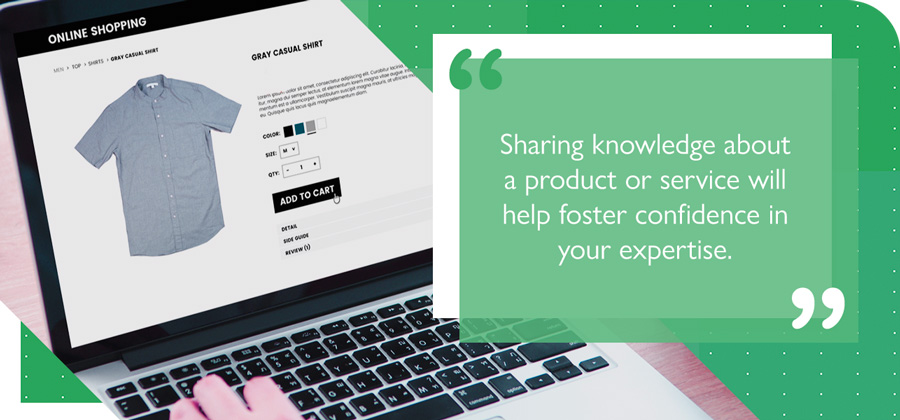 Interviews generate brand awareness
Recruiting an influencer, industry expert, or other well-known personality to endorse your product in in conversation can elevate your brand's credentials. Third-party opinion can also offer engaging perspective on wider issues and topics relating your company, providing additional ways to raise your profile.
Interviews also have the potential to be shared across social media. The chances of this happening will be increased if the interviewee agrees to share the post on their own social media channels. This may prompt the interviewee's followers to visit your platforms – boosting your brand's social media presence, and potentially directing traffic to your site.
Help customers with gift guides
A compilation of gift ideas, based around your products, is an excellent way to generate brand loyalty. Struggling shoppers will appreciate this help. The next time they are searching for inspiration, they may be more inclined to return to your site as part of their shopping process.
This type of content is also an effective route to upselling. If a product they are interested in is presented in a gift guide with other complimentary items, they may be inclined to purchase more than originally intended.
Think outside the box
Your content can branch out into a variety of topics that relate to your business, while generating contextual interest around your brand – developing your reputation as an expert or innovator in your industry or market sector.
Try to consider things that indirectly relate to your business which your target audience would be interested in. Sell sports clothes or equipment? A blog post titled 'Healthy breakfast foods to kick-start your day' will be invaluable to potential customers. You may not sell healthy breakfast foods, but your audience will be interested in this topic, as it relates to their own interests.
Once website visitors begin to recognise your site as an authority on all things sports and fitness-related, they will be more inclined to start their buying journey with you.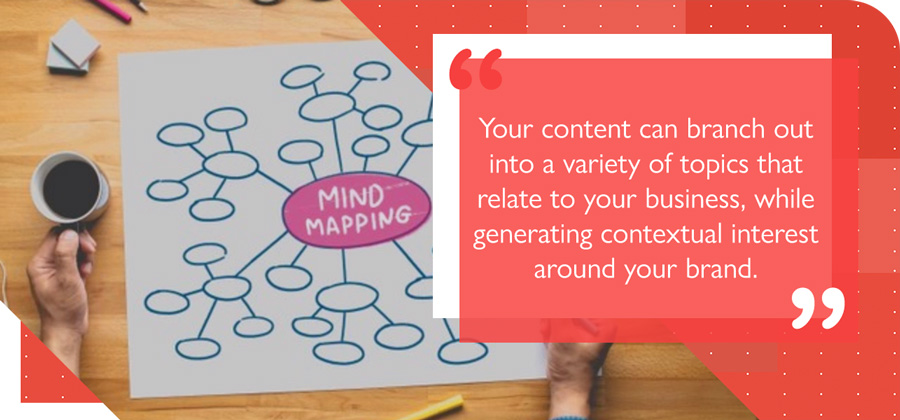 Answer audience questions
Although you should have an FAQ page, blog articles also provide an opportunity to investigate common queries in-depth and present comprehensive answers.
You can gather queries from those sent directly to your general inbox, or those asked on public forums, such as your social media accounts. If you notice recurring questions about a particular item, answering them in a blog post may also help push them towards a purchase.
Composing these types of blog posts is also good SEO practice. Search engines place weight on search intent: what someone wants to find out when submitting a search. If content is focused on satisfying a specific user intent, SERP results are likely to be more favourable to your site.
Struggling to build your own e-commerce blog? At Crescat Digital, our dedicated content team specialises in creating optimised blog content, tailored to the unique needs of your business and your customers. Get in touch with a member of our friendly team to find out how we can help.