It's tempting to dismiss the option of hiring an agency to build a website for you. After all, there are so many DIY site building services out there, that using an external web developer may seem like an unnecessary expense – especially for newer or smaller businesses.
However, finding and using a reliable digital marketing agency can offer value that may initially go unseen under cursory scrutiny. Agencies work with their clients to offer a host of useful services and expertise that working alone cannot hope to emulate.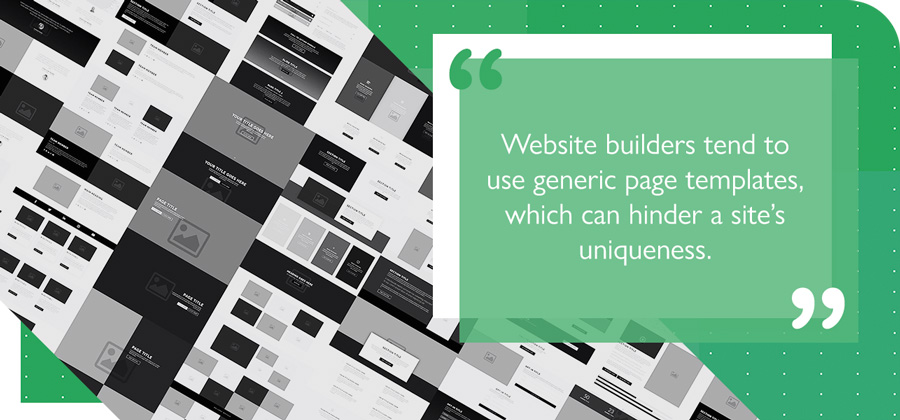 The problem with website builders
Although the tools on offer from popular site building solutions, such as Wix, Squarespace, or Shopify can be useful for businesses that need an affordable website quickly, there are some drawbacks when it comes to the quality of your finished product.
Lack of individuality
Website builders tend to use generic templates for page layout and thematic design. Templates can hinder a website's uniqueness and may use design cues and principles that are outmoded. You'll want to stand out from competitors, not blend in.
Impact on user experience
Your website should be a showcase for your business. It is often the place where users encounter your brand for the first time. This will shape their initial opinion of your business.
The look and feel of a website can greatly impact user experience. When using a website builder, you will not have the input of a professional web designer to advise you on how to appeal to users or optimise your site's design. This could potentially restrict user interaction and engagement, which in turn could stunt potential revenue and audience influence.
Limited SEO options
Poor search engine optimisation can hamper your site's performance, visibility, and reach. Unfortunately, SEO tools supplied with website builders can be basic or poorly supported. Without input from an experienced professional, your ranking in a search stands less chance of occupying an elevated position.
Inflexible frameworks
While it is the case that website builders offer themselves as 'customisable' solutions, it can be frustrating to design a site that conforms to a prescriptive structure. In most cases, you won't have the freedom to create a site which looks exactly as you imagined it.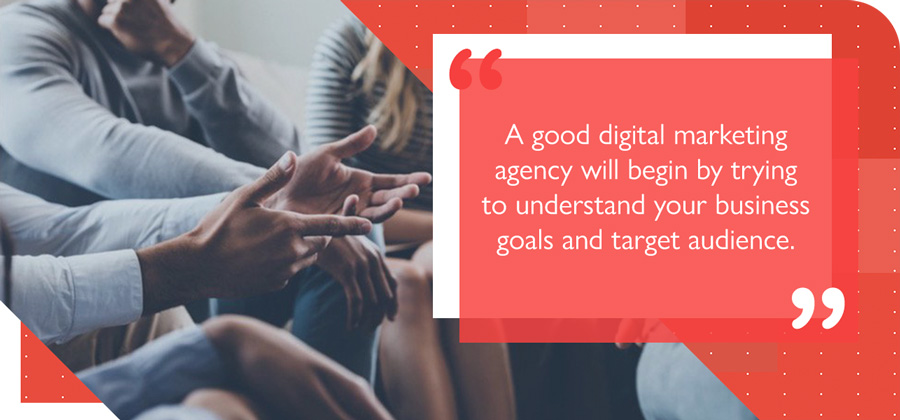 Why use a web development agency?
A good digital marketing agency will begin by trying to understand your business goals and target audience. This will take the form of a consultation which, in turn, will inform their approach to growing site traffic and increasing engagement.
Bringing a reputable agency on board with your project will usually come with the following benefits:
Exclusive design
The experience and expertise of the agency's designers and developers will translate your website into a professional bespoke design, which stands out among competitors.
Professional input
In addition to in-depth knowledge of design, an agency team will possess the expertise to implement the latest best practice when enhancing functionality and user experience. Site structure, user funnel and CTA interaction, dedicated landing page layouts, site-load optimisation, mobile prioritisation, and overall brand identity will be reassessed and tweaked to positively influence user interaction.
An all-round package of services
Some agencies also provide content creation services. If you opt for this, agency creatives will be assigned to compose evergreen and original content designed to fill a need with your target audience, and grow your digital footprint across search engines.
Other areas of focus for an agency include:
targeted keyword research,

page linking,

product listings,

account functionality,

site mapping,

writing meta descriptions,

optimising the speed of the site,

user accessibility,

safety and security.
All of the above can impact your site's visibility in a search engine results page (SERP). An agency can ensure these elements are attended to, with a view to growing your online presence.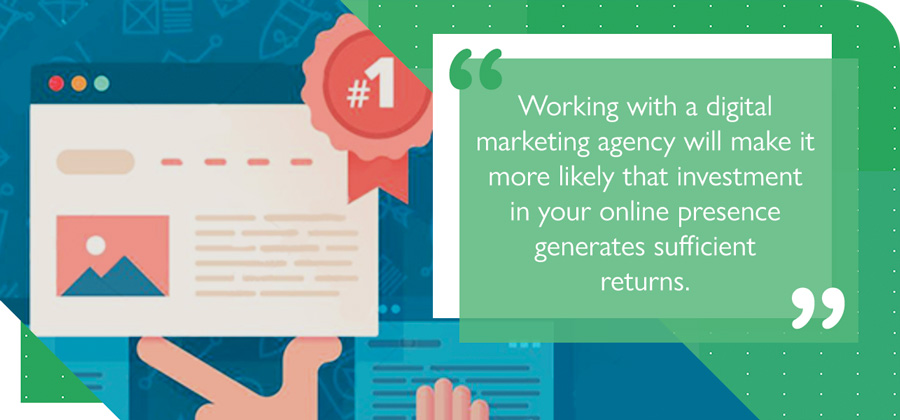 Digital marketing specialists
Agencies will take a holistic approach to website development. They are likely to provide a range of services, all of which will enhance your visibility and reputation on the web. The core of their focus will be directed toward areas that support and expand upon the work they've already put into the website development, such as:
search engine optimisation (SEO)

pay per click (PPC)

data analytics

website management

content marketing

social media advertising
Ultimately, a website is an investment, an incredibly important investment, for your business to evolve and expand. Working with a digital marketing agency not only solidifies the ROI on the initial budget, it also gives you an enormous advantage in generating an impactful online presence for your target audience.
Whether you are considering overhauling your existing website or looking into developing one from the ground up, Crescat Digital can help. As a results-driven digital marketing agency, with over 15 years' worth of design experience, our team has accumulated expertise and talent across the key disciplines of web development, eCommerce solutions, SEO, PPC, social media advertising and targeted content creation.
At Crescat Digital, we've made it our mission to help businesses maximise their online potential. For more information about our services, and how we can work with you to boost your website's chances of success, get in touch with the team today.