Focusing on SEO will improve your search engine visibility and generate a major boost in website traffic. However, implementing an SEO strategy is not always straightforward. Because of the commitment required, smaller businesses may not give it priority.
If you're looking to boost your online presence, you must first decide on your approach to search engine optimisation: will you attempt the work in-house, or opt for the expertise of an external agency?
Why choose an agency for SEO?
Experience is vital
On or off the page, SEO is an intensive and technical process. It requires skill, knowledge, and time. Digital marketing agencies will retain the expertise needed to maintain day-to-day SEO campaign success.
If you have little or no experience of managing a website, attempting an SEO overhaul alone can introduce risks. It may be wiser to lean on the experience of external specialists.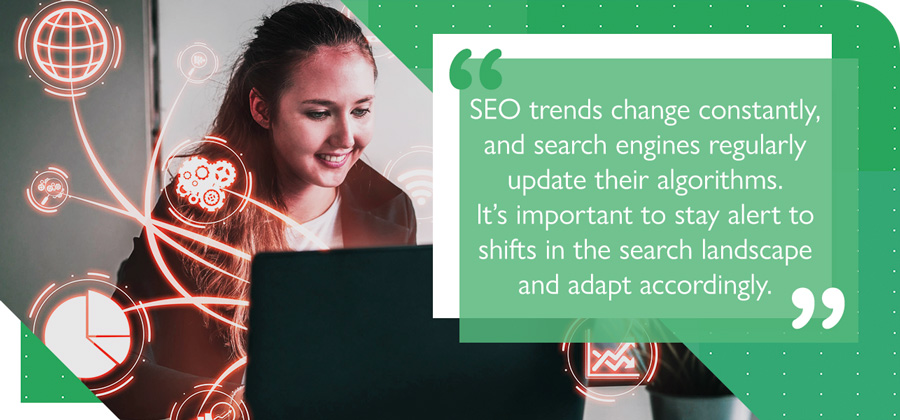 Agencies are built around industry talent
Within a good digital marketing agency, you will find an interconnected team of seasoned professionals: web developers, content writers, SEO executives, and social media experts will be working collaboratively to execute effective strategies for their clients. These will be designed to increase online exposure and amplify brand value.
If you attempt to improve your SEO strategy alone, you will need to assume all these roles yourself. Before you begin, it's worth evaluating whether you realistically have the knowledge and time to do the work of an entire team.
Your time is valuable
There is no SEO 'quick fix'. While tools like Yoast can assist with optimising individual pages of written content, maintaining an entire site packed with a variety of assets is a lengthy process.
Search engines operate 24/7, so SEO can potentially be a round-the-clock operation. A successful strategy also requires consistency – SEO trends change constantly, and search engines regularly update their algorithms. It's important to stay alert to the latest shifts in the search landscape and adapt accordingly.
Working with an agency will help you reinvest your time into the day-to-day operations of your business. Specialists can focus on optimising your website, while you reap the rewards.
Expert help will save money
With an agency, the work on your site will be carried out efficiently, resulting in a relatively quick net return on investment.
They may also offer flexible packages to suit the budgets of different businesses. This means even those with limited resources could still benefit from a professionally implemented SEO strategy.
In addition, specialists bound to an agency will have completed extensive (and expensive) training. By paying an agency to manage your SEO efforts, you will be saving money and time on training you or your staff would potentially need.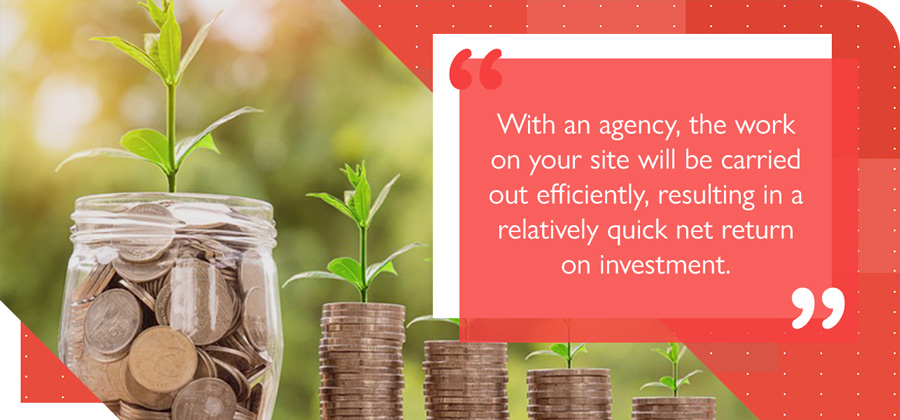 Comprehensive auditing is vital
Before a new SEO strategy can be created, it's vital to understand what currently works on your website, and what issues may be impacting your organic SERP rankings.
A good digital marketing agency will offer to audit your site first. This will include a comprehensive rundown of any problems that need to be fixed. The resultant report will form the basis of an effective SEO strategy, tailormade for your business.
Why might you attempt SEO yourself?
You believe your own knowledge is sufficient
If you are running a very small business, have some hours to spare, and possess some understanding of digital marketing, you may feel able to manage your own SEO strategy.
Bear in mind: search engine optimisation is not a one-stop job – you will need to update content regularly, be active on social media, and track your website analytics, among a myriad of other tasks.
Placing trust in external parties is hard (at first)
Some business owners worry about handing over an important facet of their business to someone from outside of their industry.
Agencies seeking to provide value and promote trust will always prioritise transparency in their dealings with their clients. This means clear and regular communication will be prevalent during all phases of the work, and no important decisions will be made without the client's consent.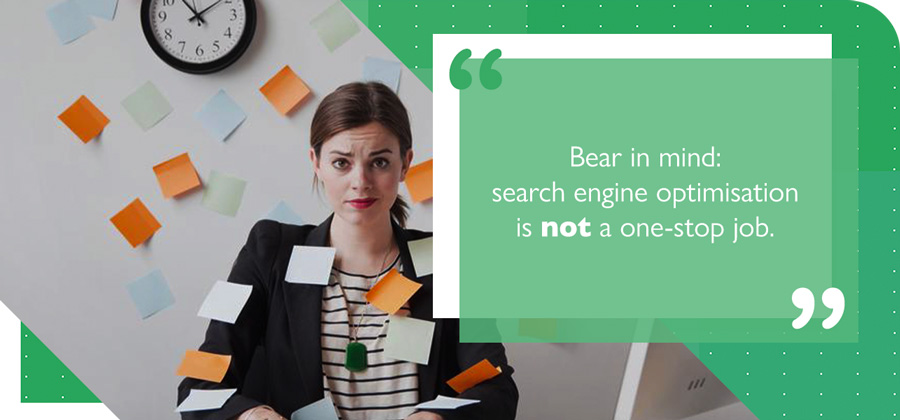 Making the right choice for your business
A renowned and experienced digital marketing agency will, in most cases, be the best option for managing SEO strategy. Without sufficient knowledge, attempting SEO yourself could (in the best-case scenario) simply fail, or worse – seriously damage your visibility in search engines and reduce opportunities for potential custom.
At Crescat Digital, we've made it our mission to help businesses maximise their online potential. For more information about our services, and how we can work with you to boost your website's chances of success, get in touch with the team today.