Since the digital boom the property market has transformed from being almost entirely print based to exploding into the digital world, with your dream home now being just a click and swipe away. Whether looking for an agent to sell your house or beginning the daunting task of finding your dream home, an estate agency can easily be missed if they rely solely on print marketing. As research shows, 89% of buying decisions start with an online search (source: Fleishman-Hillard). 
Search engine optimization is the process of improving relevancy to your target audience and helping provide authoritative answers to customer's search intent. How often do you click on the second page of Google to find what you're looking for? The answer is probably rarely, and research by online ad network Chikita shows that 95% of all searchers stick to clicking on links on the first page of Google 
A strategic SEO plan will focus on areas including: 
How your customers interact with your website 
How a search engine will interpret and understand your website 
By working on SEO efforts, an estate agency will see the long-term benefits of having more users come through their website, more recognition on local map searches and an overall increase in customers.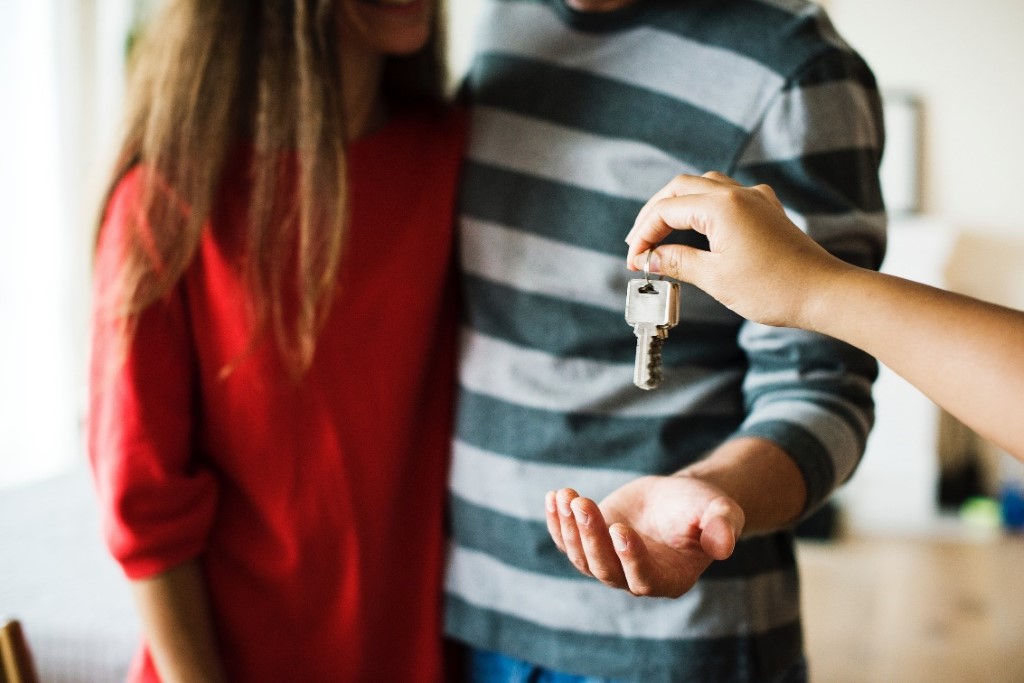 Use SEO to Create a Positive Experience for Better Results 
As SEO has evolved over the years, search engines have begun using engagement metrics now more than ever before to judge user experience.  Here's a few on page SEO aspects that can ensure your user has a positive experience:  
User friendly site

 If your website is taking a long time to load or if you have a poor layout, users may not be able to find what they're looking for. This may cause them to click away without spending time searching around your site for the information they queried for which will portray a high bounce rate and Google will deem your site irrelevant or a poor result for searchers.  
TOP TIP: An estate agency should have a clear navigation menu on their site highlighting their services and resources as well as display contact information on each page. 
Mobile friendly website

 With web traffic changing we've seen that over half of searches originate from a mobile device. It's vital to have an operating site which is responsive and mobile optimised to enable users to easily navigate on their phone. Check that vital information or images aren't disappearing from your site when condensed into a mobile version.  
TOP TIP: Make sure potential clients can navigate your site and view the houses you have listed for sale or to rent easily on a mobile device.  
Title and Meta description

 This is the excerpt that summarizes a page's content which users see on search engines under the title. If your description is relative to the user's search and positively affects click-through rate, this can boost your SERP position. On the other hand, if your snippet is unrelated or causes a high bounce rate, your website will be negatively impacted.  
Content

 Content goes hand in hand with SEO. Your keyword research determines what users are searching for and what content is produced. Quality content can naturally earn your site backlinks from other relevant and authoritative sites. Make sure your content is informative and clear, but still entertaining for the reader. 
Technical SEO: How digital experts can help 
Websites are crawled by bots which analyse and interpret a variety of data on sites in order to rank them on a search results page. Your website is assigned a domain authority, the metric that ranks a website from 1 to 100 and determines where you fall on a search page. Both on page and off page SEO strategy can affect your domain authority, and ultimately where you fall on SERPs (Search Engine Result Pages).  
A multi-talented digital marketing team can expertly handle the technical side of SEO including site crawls, optimisation, and analytic tracking. Here are some of the aspects that will be crucial in SEO efforts. 
Keywords and headers

 keyword research is a crucial component to constructing a website to address your target audience and help them find exactly what they are searching for. Strategic SEOs will incorporate targeted keywords into your headings, titles and meta descriptions without keyword stuffing or over optimising.  
**PRO tip: Every property listing should have a unique title, meta description, headings and optimised image that relate to your keywords as well as the content on your page.  
Backlinks

 These are links leading to your website from another site. Creating backlinks can be done through guest blogging, reviews, forums, or creating shareable infographics, articles, or resources that contain valuable information. Statistics from Moz show link- related factors contribute to 40% of importance for off-page SEO. Building backlinks is a crucial aspect of website growth since search engines use links as indicators of content quality. A site will rank better if they have fewer high-quality backlinks as opposed to many low-quality links which may be spammy or irrelevant.  
Image Optimisation

 Images can directly contribute to slow websites, something that can cause users to leave your page before it's even fully loaded. All images should be resized and compressed to have minimal effects on page rendering. Also, since search bots can't see an image, it's important to include alt text in HTML which describes the image and what the image represents. An accurate, specific description is essential since alt text is also used for the visually impaired or will be displayed if an image fails to load. 
URL Structure

 Having a proper URL structure helps determine the relevance of a web page to search engines and users. Look at the following examples: 
www.realestate.com/jiapog2893 vs   www.realestate.com/sussex/brighton/3bdrm 
The second example allows search engines and users to view a hierarchy of locations and house sizes while adding a relevancy metric to the page. Since the second link is formatted and gives searcher's an idea of what content they are about to see, it is shareable across other sites and social media channels as is.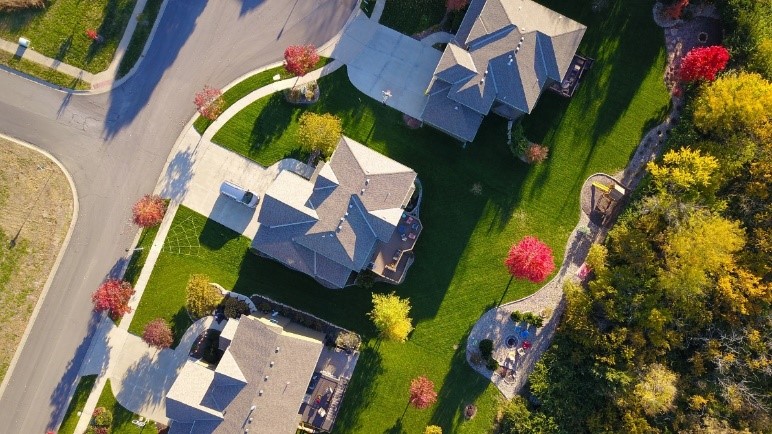 How can Local SEO increase house sales and lettings?
As an estate agency you are likely to be experts of your area, something customers will find attractive so they can gain inside information. Implementing local SEO so your website is more visible to area specific consumers is key for local businesses such as estate agents.   
Statistics from Moz.com show that the first 10 sites listed on Google's search results receive 89.71% of traffic, with the first spot receiving a whopping 42.25% of traffic. It's pretty obvious here how crucial SEO efforts are for an estate agency to show highly on search results and local map results so they are not overshadowed by competing agents.  
One way of making your business more visible will be through listing citations. Start with creating an optimised Google My Business listing and verifying your company to help you show up at the top of map results. Make sure your business details have exact matches across numerous directories (such as Yelp and Bing) and include a link to your website. This will help search engines understand you are an authoritative business in a certain geographical area and will increase your visibility to customers when they search locally.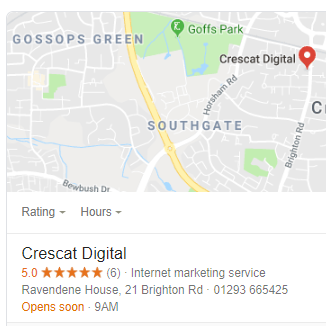 ***PRO tip: Make your address and phone number easy to find. It should be on the front page of your website so customers don't have to search for it. You should also embed a Google map on your site so that users can easily navigate from their mobile.  
Being listed on directories and social media sites leaves your business open to evaluation. Having good reviews will increase your click rate so make sure you are maintaining those reviews. If you're given a negative review, respond to your unsatisfied customer to try and resolve the problem, then ask them to amend their review.  
These are just a few examples of SEO practices that can benefit estate agencies. There is no need to be overwhelmed by SEO when a transparent digital marketing agency can strategically implement SEO tactics.  
SEO is a long-term strategy, so don't expect instant results as it can take search engine bots time to crawl through your website and change your score. You can start seeing measurable results within the first month, but the benefits will follow for years to come so long as SEO is kept up to date with a consistent marketing strategy. If instant results is what you're looking for read how a digital marketing company can use PPC and the benefits your estate agency stands to gain.