If cocktails and digital marketing have one thing in common, it's that getting their mixology right is crucial.
A great digital marketing strategy doesn't have to be extortionate.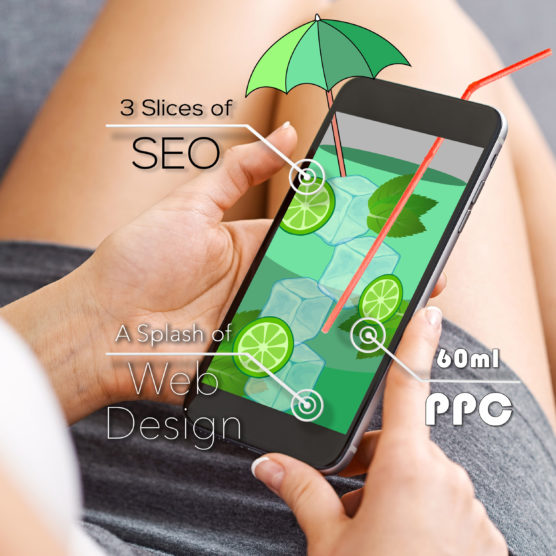 But much like cocktails, cheapening your ingredients, and failing to monitor their measurements is certain to leave you with a bitter taste in your mouth. In both respects, conquering the right combination of ingredients is essential for a successful outcome.
Take us for example! A delicious blend of our three core services; SEO, PPC and Web Design. Yet mastering the quality and quantity of each one takes practice. Let's break things down further by looking more closely at the components of Search Engine Optimisation.
Key Ingredients for SEO:
1. Quality
Creating drinks that have culinary value is key for any quality cocktail mixologist. If you're charging craft prices, people expect fresh juices and top shelf spirits, not Tropicana and watered down booze.
The same can be said for white hat SEO techniques designed to gather organic search traffic. For example, displaying the uniqueness of your site to search engines by creating high-quality content. Like any good cocktail, ethical SEO strategies are time consuming, but provide the most legitimate and trustworthy results.
Black hat SEO on the other hand is typically used by those looking for a quick return on investment, but in turn creates a poor user experience! Much like a cheap cocktail, immediate results can be tempting, but be prepared for dissatisfied customers and heavy penalization from Google's latest algorithm updates.
2. Accurate Measurements
Whilst the tricks behind a swiftly made cocktail may look impressive, failure to measure ingredients precisely can leave you lacking in certain areas. Take SEO for instance, a quick sprinkling isn't going to yield you long-term results. In fact, it will most likely produce a short-term spike in traffic to your site. SEO is a continuous and lasting investment, and much like a generous serving of ice in any cocktail… it never seems to disappear.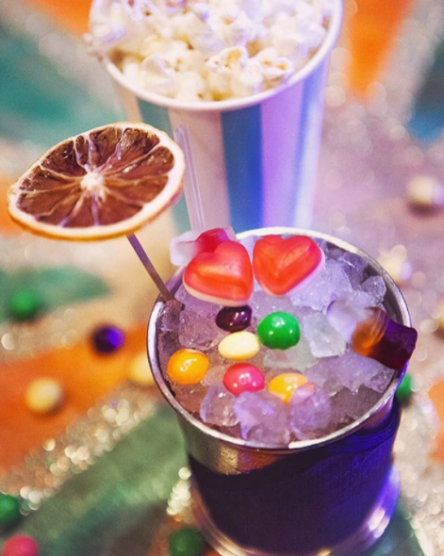 3. Presentation
When you're this close to serving "Genuine SEO muddled and topped off with a refreshing portion of rank",  don't fall at the final hurdle. The presentation can be the turning point for customer satisfaction, and is what people tend to remember most.
Quite often, we've already uploaded a picture of an intricate looking drink filled with umbrellas, sparklers, and in my case, Haribo before we've even tasted it!
A Look at What's to Come…
With Summer fast approaching, we're excited to announce the launch of our new Digital Marketing Mixology series.
Each week on Instagram, we'll be putting a creative spin on digital marketing definitions, dissecting their technical make up and reinventing them as refreshing Summer cocktails. Why? What better way to understand digital definitions than to imagine them as glorious combinations of tequila and triple sec?