For more than a year now, digital technologies have enabled the widespread adoption of working practices that had mostly been the preserve of freelancers, creatives, and start-up entrepreneurs.
Remote working, powered by persistent online connectivity, allowed business to continue when the world was forced to shut down. Clients, colleagues, resources – everything and everyone was within reach, even when they were physically inaccessible.
Within the world of education, a similar need to be connected led to more intensive use of online tools. With schools and colleges closed, students could maintain contact with teachers online, and experience learning virtually.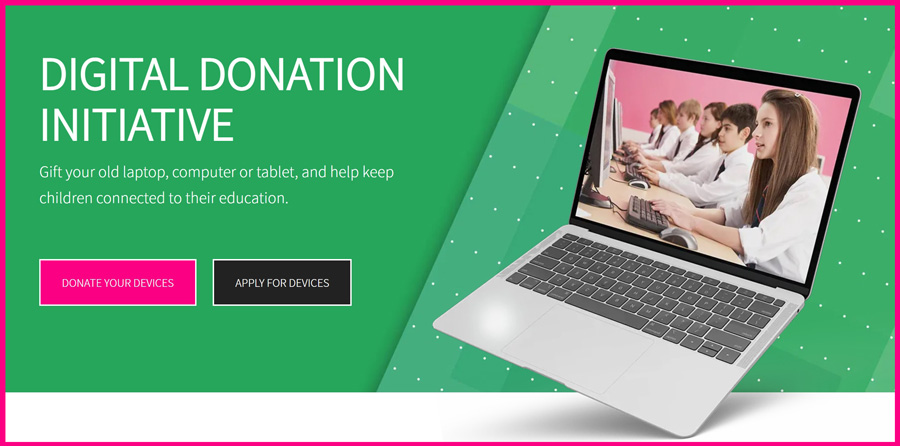 The rising presence of computers in schools
In the four decades that have passed since the launch of the landmark BBC Computer Literacy Project, computing technology has continued to help shape the way education has been delivered in the UK.
Today, computers are ubiquitous in schools. The days of wheeling a single microcomputer on a trolley between classrooms are a distant memory, recalled only by British adults of a certain age.
Yet while schools have become better resourced in terms of tech, and computing has been incorporated into a variety of disciplines, the freedom of access to devices enjoyed in school may not always be replicated for school children at home.
Barriers to device ownership
It's easy to assume all households have access to multiple internet-enabled devices. Many adults and children carry mobile phones or have their own tablet or laptop to browse the web, stream movies and play games. Even modern televisions are packaged with a web browser.
However, this is a reality that comes with privilege. It isn't replicated for everyone.
Even now, in our always-on society, there are still those for whom personal access to an internet-connected computer may be a challenge, often because the upfront cost of owning a capable machine can be prohibitive.
Device access should be universal
In a situation like the COVID-19 pandemic, where education had to move online, the transmission of learning could snag against problems inflamed by inequality. Learning outcomes could not be universally guaranteed if being able to begin learning was made difficult due to deficient computer hardware, a lack of devices or the absence of affordable internet access.
Seeking solutions to the digital divide
Given that Crescat Digital exists due to the pervasiveness of digital communications in modern business, the team here were keenly aware of the consequences poor access to digital tools could have on inclusiveness and opportunity.
So as the world slowly started to reopen this year, we decided to do something about it.
Crescat's digital aid campaign
In May, Crescat Digital launched a new community initiative. Our charitable drive is encouraging individuals and local businesses to donate old laptops and tablets to schools and local authorities, who can identify pupils with limited access to computers.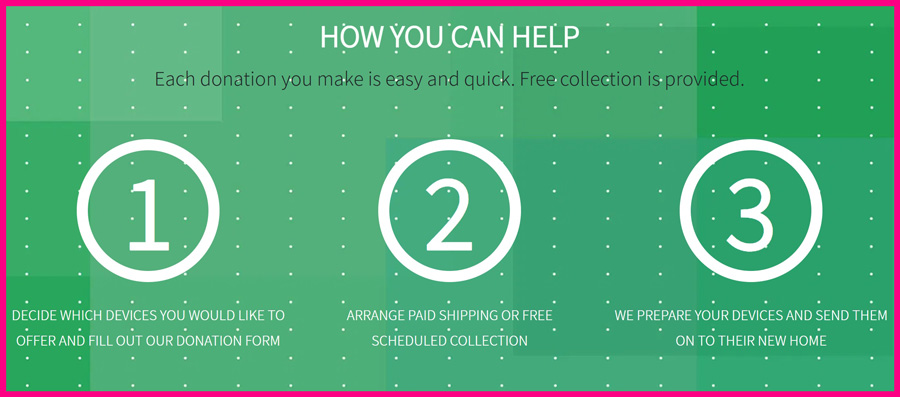 How we plan to help
Crescat is acting as an intermediary in the process: soliciting donations, collecting the equipment, and then arranging the redistribution of devices to schools and educational authorities who have signed up to the scheme.
A brand-new page on our website has been created to explain and handle campaign administration. Anyone interested in donating a device can express their interest by completing an online form. From there, campaign staff can arrange collection, and ensure all equipment complies with current data protection regulations before it is redistributed.
Likewise, any schools, teachers or local education authorities interested in benefitting from the scheme can apply to join by leaving their details on a separate section of the page.
The future of our new initiative
Since the launch of the campaign, we've been pleased with the attention it has garnered from potential donors, schools, and the local media.
As word continues to spread, we hope more businesses and individuals will opt to take part. With every device donated, there is potential for a young person who may have struggled to participate in our digital society to regain that opportunity, and make a positive impact on the world.

Help local school children by donating your old devices
If you are interested in contributing to the schools' device aid campaign, head to the device donation page (link above) which contains details about the scheme, including instructions on how to prepare any computers and tablets before sending them on to us.
Free collection of equipment is possible, subject to scheduling and eligibility.
To ensure free donations of laptops and other equipment make it into the hands of those who need them most, applications for devices are strictly limited to schools, organisations, and individuals with a direct connection to an educational establishment. Applicant details will be verified prior to dispatch.