With the UK's PSTN and ISDN networks scheduled to be switched off in 2025, Structured Communications needed to help businesses prepare for the migration to modern digital telephony standards.
To pave the way for this role, the Horsham-based communications solutions provider decided to rethink its web presence.
Increasing site reach and improving user experience
"Our old website wasn't connecting with our clients," said Chris Dale, Managing Director at Structured Communications.
"We needed to provide new and existing clients with a better window to our business."
As plans for a new website took shape, it became apparent that the project could create additional value.
"Our goal was to make it easier for everyone to understand what we do," Chris continued.
"But we also wanted to differentiate ourselves from our competitors. So we decided to strengthen messaging around our collaborative ethos."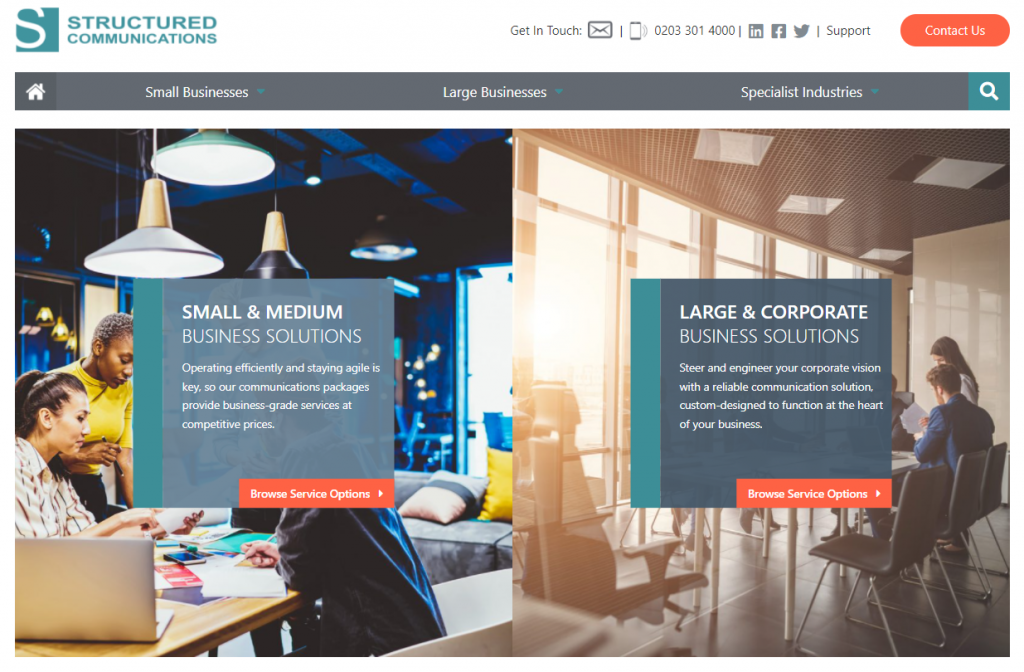 Achieving results through professional responsive website design
To achieve their vision, they turned to Crawley-based digital marketing agency Crescat Digital.
Since 2019, Crescat Digital has worked with Structured to improve their site SEO, social media outreach and content marketing strategy.
With responsive website design being one of Crescat's core service offerings, it made sense to approach them for their expertise.
"We agreed to shift the focus of the site towards a more customer-centric model," said Lee Thomas, Managing Director at Crescat Digital.
"Visitors are now guided down one of two user journeys: one tailored for large, corporate organisations; the other provides solutions for SMEs.
"It's resulted in an experience that is streamlined and better focused on the needs of individual businesses."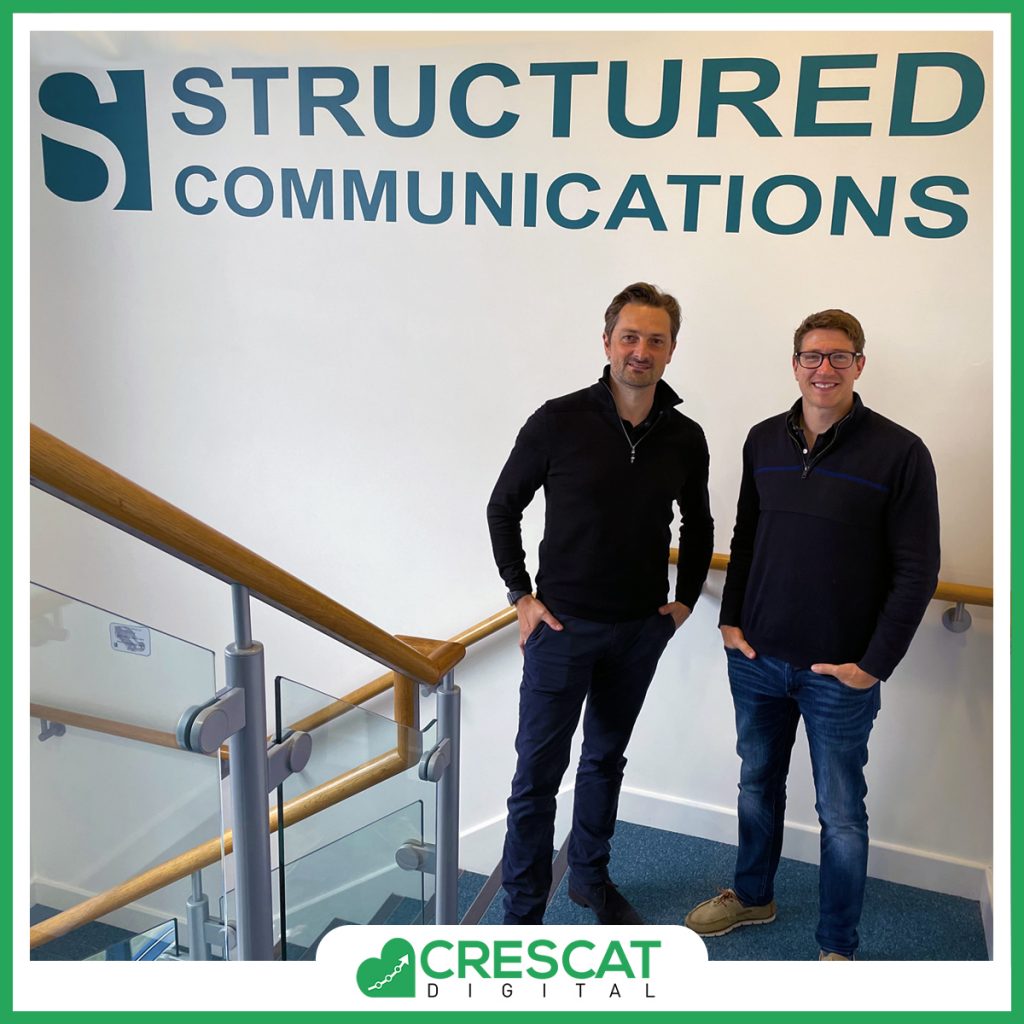 Content that reaches a range of businesses
Another notable addition is a set of web pages which showcase solutions designed for specialist industries.
Structured Communications has a history of working with businesses across the construction, education, luxury real estate, and professional services sectors.
Shining a spotlight on this experience demonstrates the versatility of their services and reassures potential clients of the suitability and longevity of Structured's solutions.
Clearer communication with clients
With the new website live, Chris is upbeat about the future.
"Our site is much easier to digest.
"We hope it will encourage more face-to-face conversations and allow us to provide the right solution for each business."
Structured Communications provides broadband, mobile, and VoIP and SIP telephony solutions to SMEs and large businesses across the UK.