With digital marketing growing at such an exponential rate, businesses are constantly looking for new ways to promote themselves online. Many marketing teams have found that the best way to do this is through blog content.
Alongside providing an approachable personality to your business, a blog is the perfect way to keep your clients and potential customers up to date with new products and industry developments, as well as maintaining that all-important online presence.
But the question remains: which medium is the most effective for getting your content out there? Although text-based blogs have been the primary channel for several years, the rise in popularity of video content, particularly on YouTube, means that vlogs are set to become the dominant form for content.

Statistics have shown that an impressive 93% of users considered video content creation to be a priority for the year ahead at the start of 2019. So what does this mean for your business? Is it time to get yourself in front of the camera and onto YouTube, or is there still room for your written thoughts in a digital marketing strategy?
What is a 'vlog'?
In simple terms, a vlog is a blog in video form. Unlike a standard promotional video, a vlog usually features an individual person or small group (referred to as a vlogger or vloggers) talking informally and directly to the camera on a chosen subject or theme. Although many first timers will find having a camera pointed at them a little unnerving, a vlog is the perfect way to give your business a relatable public face.
Is a vlog right for my business?
A vlog can be an excellent marketing tool and an ideal way to boost your online presence. However, solely posting YouTube videos won't necessarily solve the problem of generating authority around your brand or organisation. In addition to requiring a certain level of technical and creative expertise, vlogs aren't necessarily the perfect fit for all companies.
Benefits of having a vlog
Visibility
Creating a vlog and updating it regularly will help to get your business noticed. Unsurprisingly, the main platform for video content distribution is YouTube – the second-largest search engine after Google. Getting your content onto YouTube will naturally increase your visibility and direct more traffic to your website – the goal of any digital marketing campaign. However, as popular as YouTube is for video content, Facebook is not far behind. Leveraging both Facebook and YouTube for video distribution is a sensible and effective route to higher visibility.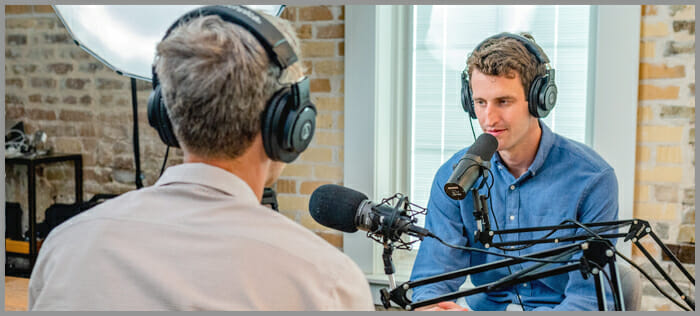 Personality
Without an online presence, businesses can lack personality. This can have a knock-on effect for brand perception. Bringing a personable dimension to your messaging by introducing a real person can inject character and dynamism into your business' public persona – something which can't always be conveyed easily through writing.
Accessibility
Many users will agree that a video is easier to consume than a written article. For example, a YouTube video can play in the background while you cook or get ready for work in the morning. A blog post will demand the reader's full attention in order to be properly digested. Not only does this risk putting your audience off; it can potentially reduce site engagement and increase your bounce rate.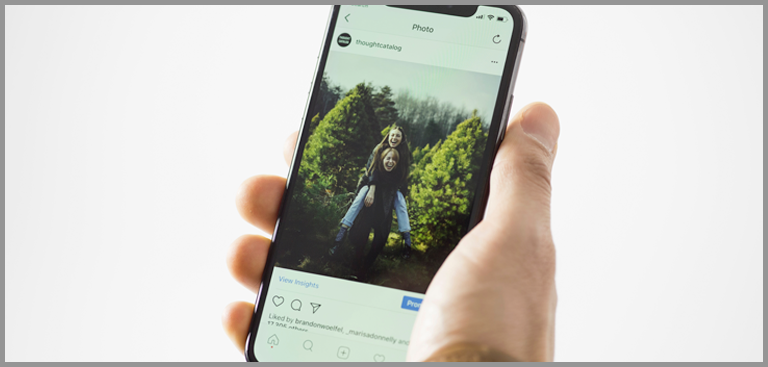 Social media presence
Social media loves video content. Research shows that social posts with video generate 12 times as many shares than both text and images combined, whilst Facebook has reported a staggering 8 billion video views per day. Couple this with the rise in popularity of 'stories' on Instagram and Snapchat and you'll find that videos and social media are a match made in marketing heaven. Vlogs are an opportunity to get creative and cause a stir over on your social channels!
Should you stop writing?
In short, no. Any marketer will agree that written blog content retains a vital position in the digital world, despite the rise of vlogging. The two mediums work well when used together, in order to secure a wider audience and gain broader online visibility.
So, what are the downfalls of a vlog, and how can a written blog help your business?
Cost
Some advice sites claim that you only need a smartphone to get started as a vlogger. However, if you're using video to promote your business, we'd advise against this approach. A potential client who sees an amateur video on your site could infer that you are not competent or professional enough to deliver the services they want. Unfortunately, professional equipment can be expensive – if your digital marketing budget is small, sticking to written content will reduce the cost burden.
Time
A vlog can also be very time consuming. Video will require extensive editing in order to ensure a professional finish. It is also recommended that you write subtitles/captions to make your video accessible and user friendly. Whilst written blogs are not without their own time constraints, they do tend to be quicker to produce to a high standard.
Links
If your vlog is on YouTube or another social media site, one of the challenges you'll need to overcome will be getting the viewer to leave the video platform and visit your own website. Whilst you may include a link in the comments or video description, this may not enjoy the same success as an embedded link in written content. With a blog, links can be liberally and logically distributed throughout the page, improving your on-page SEO and directly increasing the chances of attracting traffic to your site.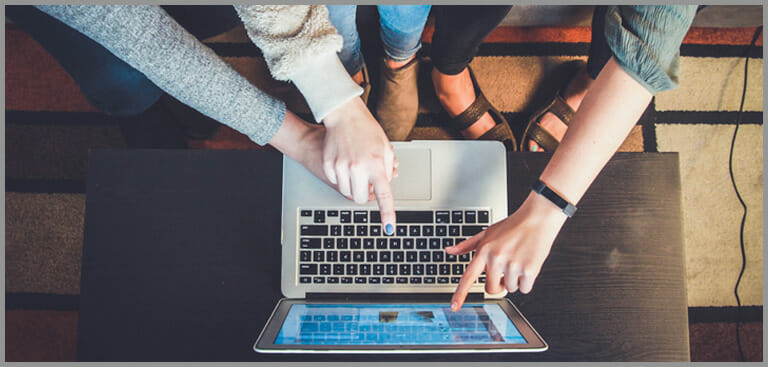 Limited audience
There's no denying that vlogs have significant appeal, but the question is – to whom? Whilst 96% of 18 – 24-year-olds say they use YouTube every day, you should avoid catering solely to a younger demographic. The same statistics show that whilst older generations do still visit YouTube, audience numbers fall considerably with age. Older consumers will still want to read content – creating both vlogs and blogs ensures that you don't alienate a segment of your potential audience.
Finally: blog or vlog?
Ultimately, the choice is yours. If done well, both forms of content creation will result in a stronger, more trustworthy online presence for your business. We'd certainly suggest creating some video content to host on sites such as YouTube or Facebook, if you currently produce none. If you are prepared to invest time and money into a digital marketing strategy (which we'd highly recommend) it may be worth trying both.
Whilst vlogging may prove to be the future of marketing, written content still retains its importance. If you want to explore how digital content creation can improve your organisation's reach, get in touch with an experienced digital marketing agency. They will be able to advise you on how best to leverage vlogs and blogs which meet your business needs.