Snapchat are finally straying from their longstanding tradition of no links, and it's certainly set to benefit marketers!
What are Snapchat Links?
Snapchat users can now link to external websites thanks to Paperclip Links in Snap Map; the platform's latest feature. Whilst seemingly simplistic, this update generates huge opportunities for businesses by helping them gain more organic traffic.
This is particularly reassuring for unverified and local businesses, who now have the means to direct Snapchat users to their company website or blog. The Paperclip feature is readily available to everyone on Snapchat, a stark contrast to previous links which were only exclusively available to paid advertising campaigns on the "discovery" section of the app.
How to use Snapchat Links
Before sending your Snapchat, clicking the paperclip button on the vertical toolkit will allow you to type in your chosen URL. A preview of the link then populates at the bottom of the window.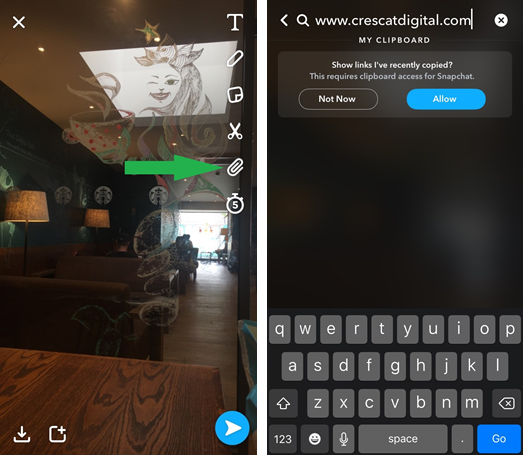 Users need only swipe up on your Snap to open the link.
AMP Implementation for Snapchat Links
Snapchat's Paperclip Links drive traffic from the app to mobile pages, meaning it's important to enhance your content so that it's mobile friendly. As our Head of Creative, Adam Ward details in his article on Accelerated Mobile Pages, improving your web pages augments the way in which users consume your content.
AMP implementation is especially important for businesses using Snapchat, as the mobile version of your website is the first version these users will encounter. Successfully optimising your content for mobile users means that those arriving from Snapchat will benefit from a vastly improved loading speed, which will ultimately reduce bounce rate for easily obtainable information.
AMP is particularly useful if you're using Snapchat links to direct users to a specific blog post or a news article, but is much less efficient for landing pages or complex information. For example, our website has been developed in-house to automatically filter news and blog posts into AMP articles. This allows for greater UX versatility, which offers huge benefits for those reading on the go e.g. commuting or outside of a 4G network.
Take home? AMP is essential when driving traffic from Snapchat links.
How to use the Snap Map for Local SEO
Snap Map was rolled out earlier this month and it doesn't disappoint! Publicly shared Snapchat stories are now positioned on the Snap Map according to their location, letting users view stories from events across the globe.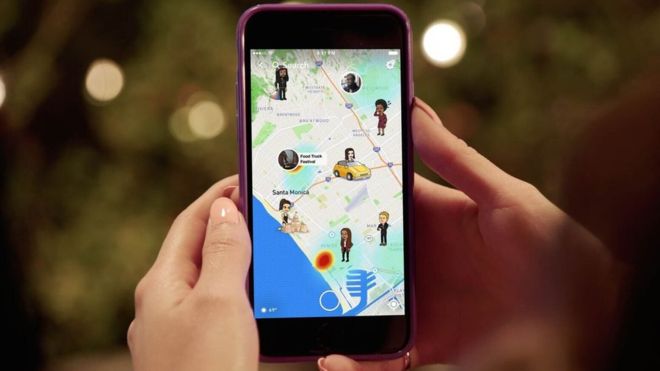 Whist Snapchat has yet to enable adverts on the Snap Map, viewable links using the app's internal browser is arguably the first step towards extending advertising to this update. Businesses using Snapchat's Paperclip feature would benefit from posting to local stories, to get their links positioned on the Snap Map. These would ultimately receive more exposure.
The location-based positioning of links is particularly important for local SEO. This is achievable for businesses both with and without a high-street presence, and increases visibility in a targeted location. Sharing links on the Snap Map should help smaller businesses to compete with big-budgeted marketing campaigns, by allowing them to connect with customers looking for similar services in their area.
Take home? Positioning links on the Snap Map is great for improving Local SEO!
For now, Snap Map and Paperclip Links have ensured Snapchat stays one step ahead of Instagram and its 'Link in Bio' gimmick. But it wont be long before the Facebook-owned platform fires something back, let's just hope it benefits marketers!